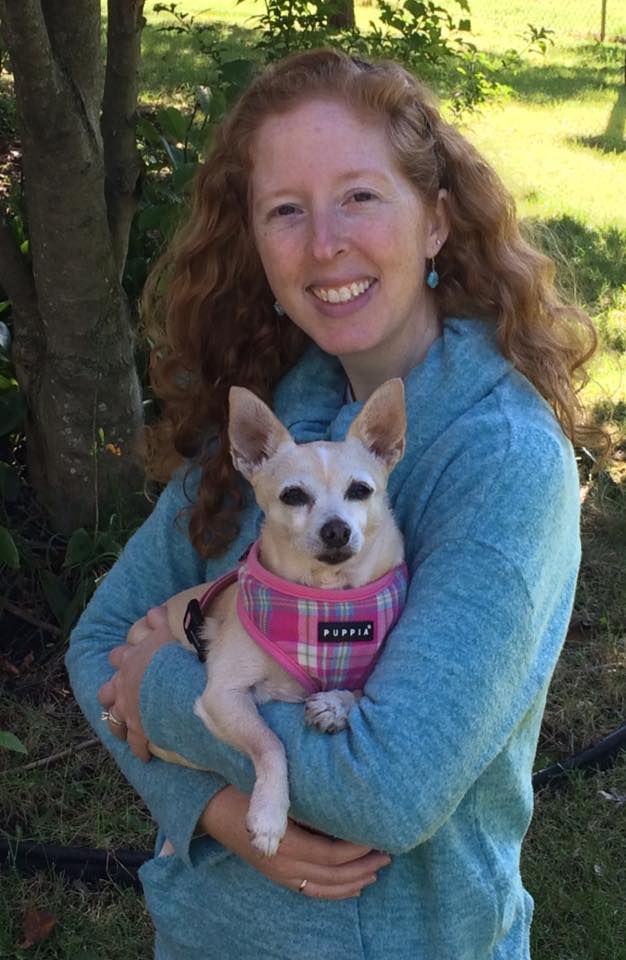 I always had a love for animals, the metaphysical field, energy work, nature, and crafting. My awareness increased when I had my first Reiki treatment. It made such an impact on my life, that I wanted to make a difference, and my calling to work with animals grew stronger. As my journey continued to unfold, I took formal classes to deepen my understanding of Reiki and its connection to the animal world. Today, my mission and passion is to share Reiki with your animal companions to promote a loving balance of well-being!
Coco: was our 30 year old Cockatiel 'son' loved to keep us on our toes. He was adopted when I was in grade school. I learned everything about compassion, laughter, and love from Coco. Some may think that birds don't have personalities, and I'm here to tell you Coco had quite a personality. He even had a sense of humor! If he thought something was funny, he'd make a clicking, laughing noise and smile! He made sure Valentine was well taken care of by dropping some of his treats down to her below. It was quite a sight. Adopting Coco at a young age has taught me dedication, responsibility, and pure friendship. He was with me through everything, even moving to three different states. He was one of my first pet companions and I will forever adore him to pieces.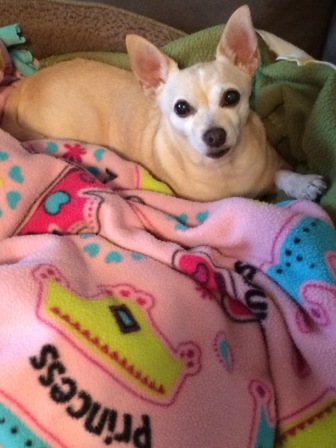 Valentine
:
our 12 year old 'daughter' loves her snuggle time.
She came into our life when we least expected it. While volunteering at a local animal shelter, she was so small, yet her eyes spoke to me behind the cold bars. It was a snowy February day and her first in the shelter. No sooner than I opened the door and sit down to greet her, she jumped in my lap and has been there ever since. While my husband was uncertain about our new family member at first, she melts his heart and mine each day with her sweet & spicy attitude and zest for life. We love our Valentine to pieces.

Juniper: our baby boy who jumped into our lives when we least expected it. He came at a time when our hearts were broken, trying to heal from Coco and Angel. Juniper was rescued outdoors by a loving family a couple towns over. He was referred to me because of my love and care of birds, especially cockatiels. Hesitant to bring a new soul into our home such a short time after our boys passed and departed, I'm so glad we opened our door and hearts to Juniper. He has been a constant joy. He is gentle-natured, snuggly, full of surprises, loves to sing and chew! Though we don't know his past or age, we do know that he's here to stay and we love him so much!

Angel
:
our 17 year old 'son'
brought a song everywhere he goes
.
At age 14, he flew into our lives when my husband's uncle went into a nursing home and could no longer care for him. With my cockatiel experience, it was an easy choice. We're thrilled that Coco and Valentine had a brother. Since day one, Angel was a delight. Each morning and evening he sang his little heart out, especially when he heard my husband's voice. Angel taught me to expect the unexpected and let your heart grow even bigger than before. He has since flown out of our lives and will forever be thought of.

Client Gallery: Meet some of the precious souls that have touched my heart and Animal Reiki practice. Thank you for your openness to energy healing. Your trust & compassion is always honored.
Amber has a passion for learning. Her Animal Reiki teachers include Kathleen Prasad and Leah D'Ambrosio from Animal Reiki Source and Shelter Animal Reiki Association. Along with teaching art and Reiki, Amber has taken the following courses:

Tuning Forks
Canine CPR & First Aid
Animal Reiki Teacher Training w/Kathleen Prasad

Animal Reiki Internship w/Kathleen Prasad
Reiki IV Master Teacher Training

Reiki I, II, III
Advanced Animal Communication

Crystals & Healing Stones

M.Ed. in Curriculum and Instruction
B.S. in Art Education
Volunteer Work
Midwest Rescue of IL
Tiny Hooves Rescue, WI
Contact Amber to sell one-of-a-kind cards at your animal friendly location.
Past Shelter Experience- Dog walker, Reiki for Cat in-take & open room
Associations
Proud member of Shelter Animal Reiki Association and Ordained Minister.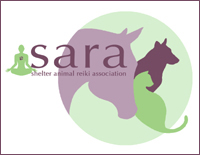 Eating With Reiki.

Shelter Animal Reiki Association. 2017.




Top 5 Things You Should Know About Animal Reiki. West Suburban Dog Magazine, 2016.

Reiki With Dogs.

ISIC. May 2015.

Animal Reiki: A Holistic Approach. West Suburban Dog Magazine, 2014.